Jul 1st 2022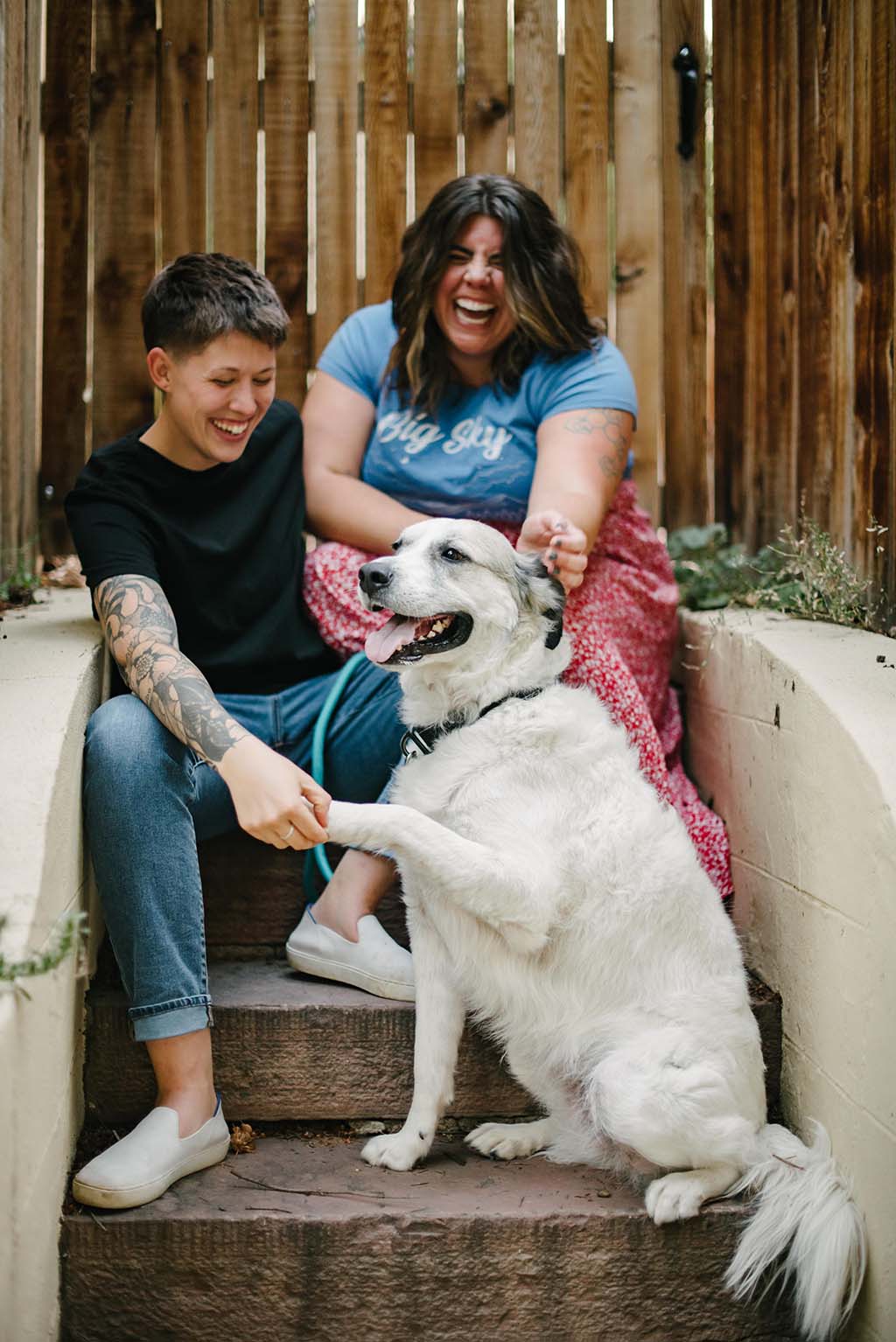 Tell us a little bit about yourselves.
D:
I'm a Wisconsinite who lives in Colorado + California (I can't divulge whether cows are happier in WI or CA, but WI cheese is better).
I have a background in the service industry (I was a line cook, server, bartender, and chef), a love of people, and a combined passion of art + nature which has translated into a passion for photography and this dream business.
I identify as queer, and use they/them pronouns. I'm ready to show up to cheer you on and be your best pal, notice all of your quiet moments and little details, and make sure you feel comfortable, seen, and supported; also, let's talk about the Office.
Strengths: Photography, jokes, positivity, gratitude, cooking, problem-solving, starting campfires, befriending animals.
Role in R+R: Founder + lead photographer, marketing, meal-maker, Osha's other mama.
Meg:
I'm a Californian who made up for not going to summer camp as a kid by working in the summer camp world for 15+ years. Summer camp life taught me how to rally a crowd, run successful business operations while wearing a cape and tutu and to find the adventure and play in each day. So naturally, I found my way to River & Root.
While it's definitely a different line of work, I love the way our business reflects our passions and values and connects us to great people in great places.
I identify as queer, and use she/her/they/them pronouns.
Strengths: Reverse mullet approach: I'm a party in the front but serious about backend operations. Always down for a good time and always secretly making sure all the boxes get checked. Comfort-creator. The best photos happen when our clients feel present, light and like the total smokeshows they are.
I make sure communication is easy and our time together is fun and fulfilling. Play. I sing as much as I speak. I joke as much as I'm earnest. I believe that joy is our birthright but it's our job to find it each day.
Role in R+R: Operations lead, second photographer, Osha's other mama.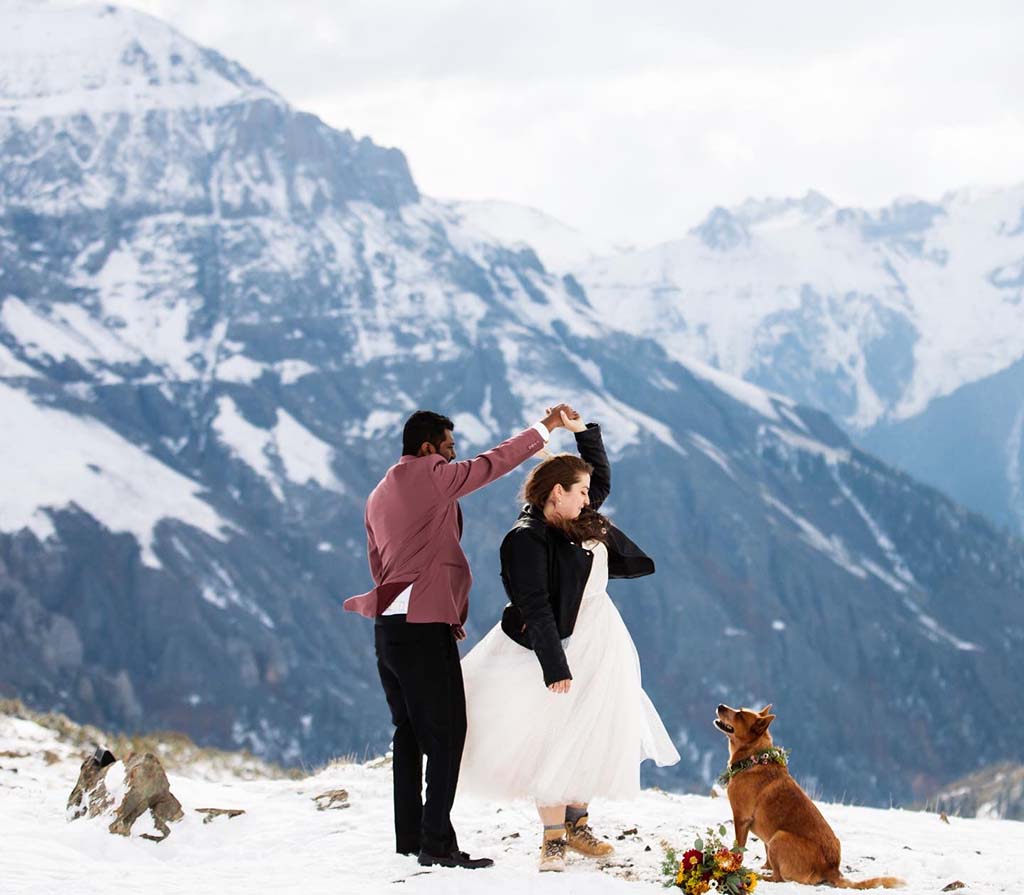 Can you share some tips on how you shoot your images?

Become very comfortable with your equipment, so you can focus entirely on creating relationships with the couples you work with as well as the creative process. In order to help our couples feel more comfortable in sessions, we inquire about pronouns, and personal + intimate boundaries.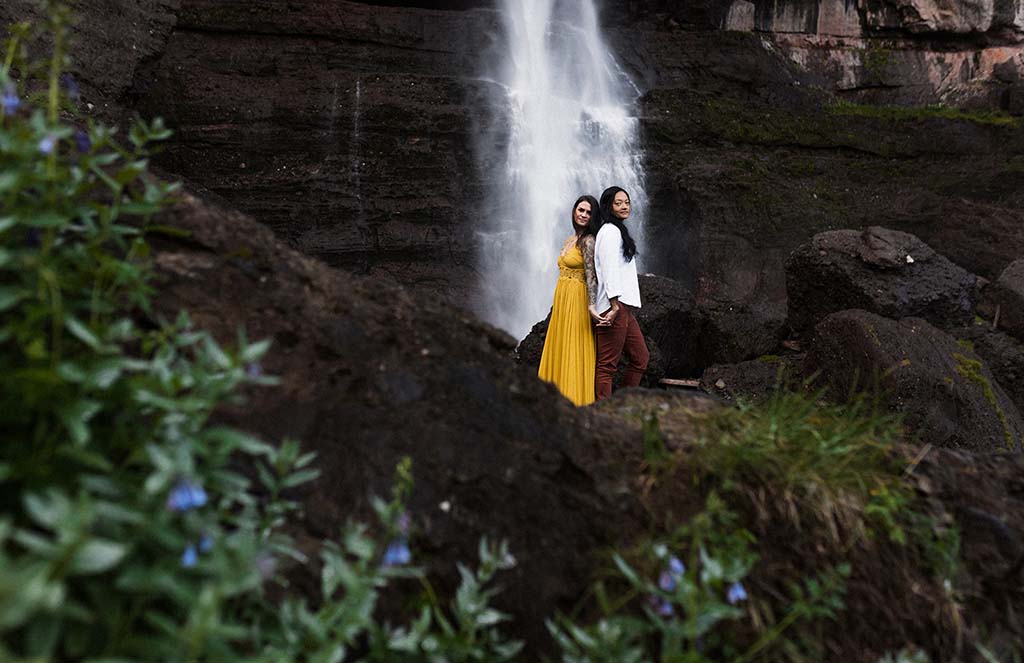 Do you have a favorite Pride song or queer anthem?
Fav artists: Lil Nas X, King Princess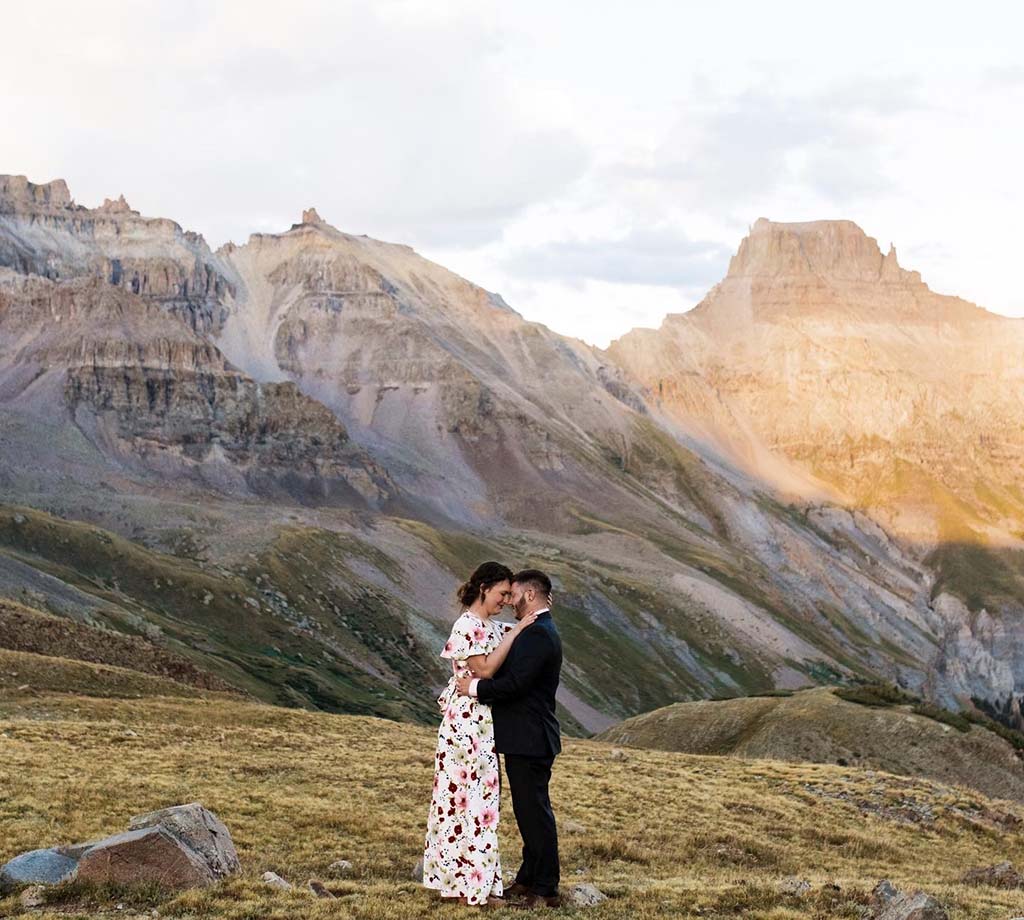 How do you get involved in your community?
We do multiple free sessions a year in different locations, prioritizing LGBTQ+ and BIPOC couples.
Where was your favorite place to shoot and why?
Too many places to count, but earlier this year I got to photograph some amazing queer couples in the Redwoods and on the coast, and that was pretty dreamy.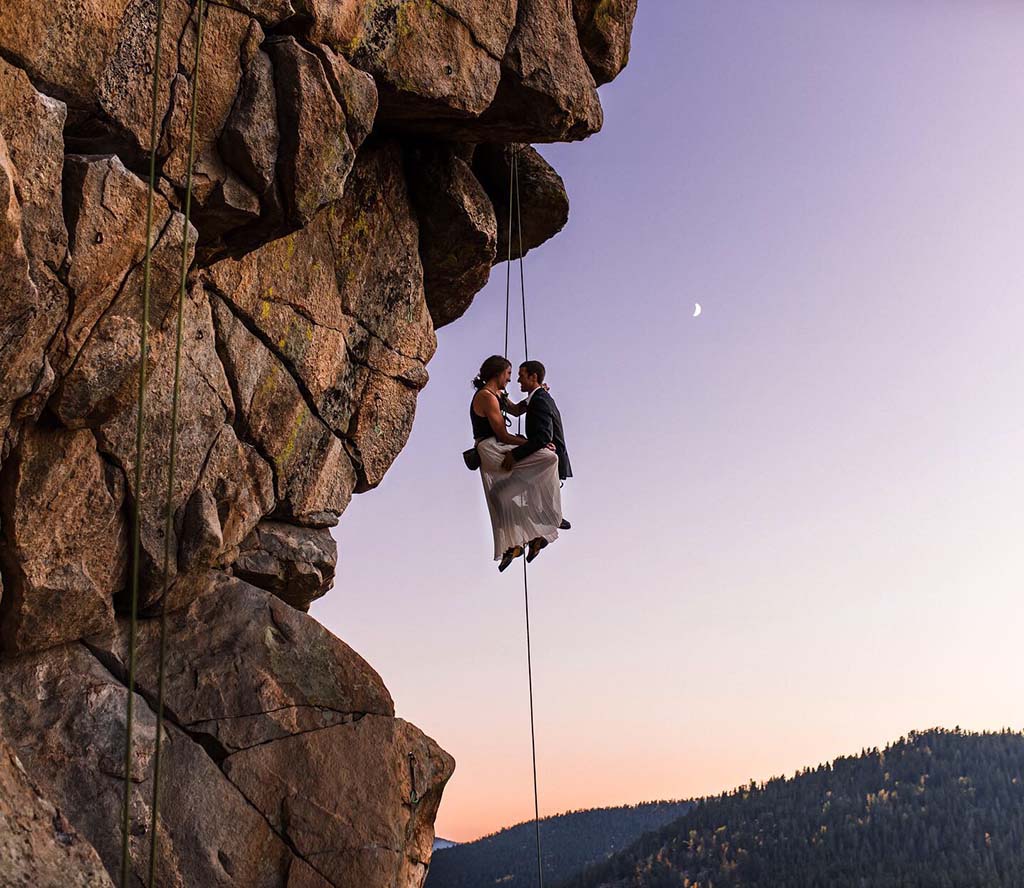 What's your favorite image you've captured?
My favorite image I've taken is probably from a rock climbing engagement session. We were on a cliff overlooking a gorgeous sunset, the couple was hanging from the rock, and I was also roped-in parallel to the couple, which made this shoot pretty exciting.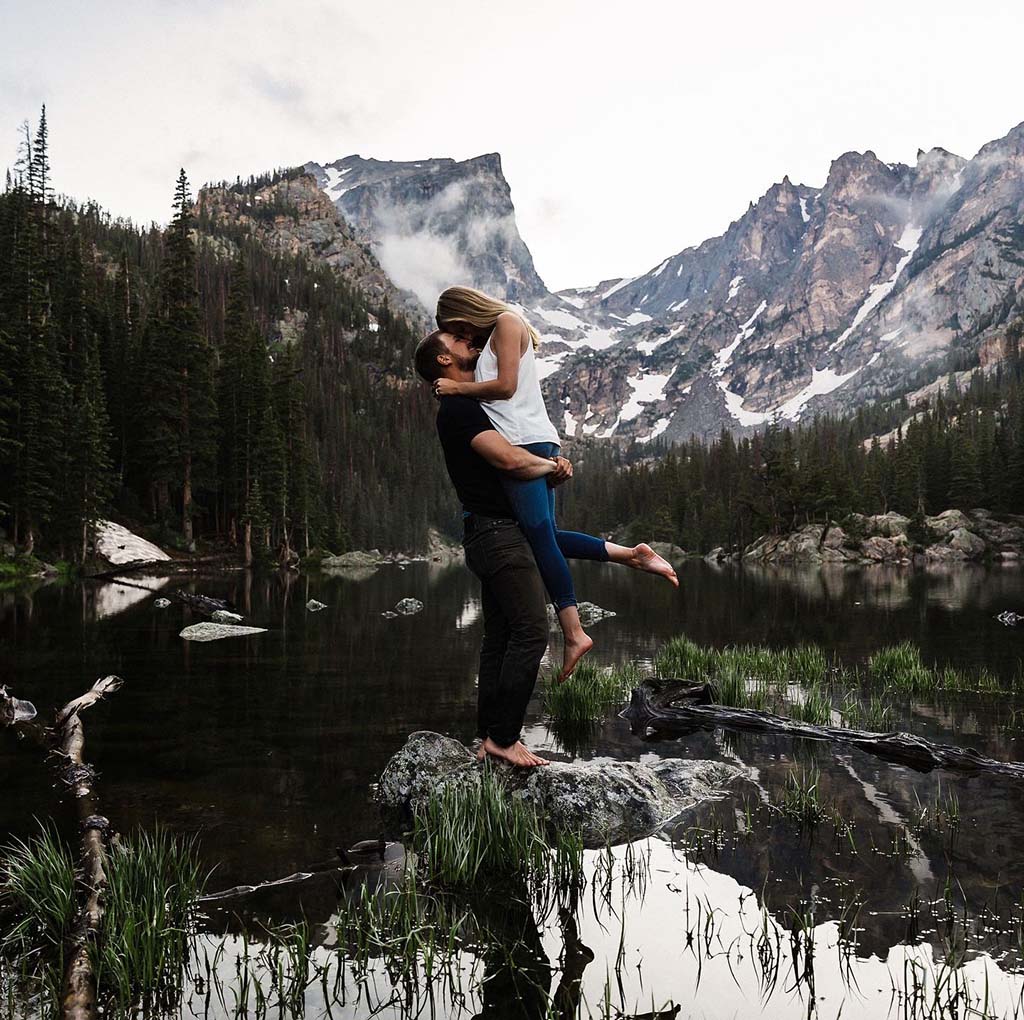 What's the secret to your photography?
The only secret is to be passionate about what you're doing, and keep pushing yourself to learn + try new things.
More From Meg and D
IG: riverandroot
Creating your first project?