As parents, we want to preserve our children's artwork in a meaningful way — but sometimes it all ends up in a pile or a box, forgotten for months (or years!) at a time.
Imagine if you could turn those drawings and paintings into beautiful showcase pieces or gifts to be shared and treasured for years to come! Mimeo Photos has a few ideas to help you highlight your kids' talents without cluttering your counters and walls.
Are you ready to transform their art into cherished keepsakes? Here are a few ideas for turning paintings, photography, drawings, and more into personalized photo gifts.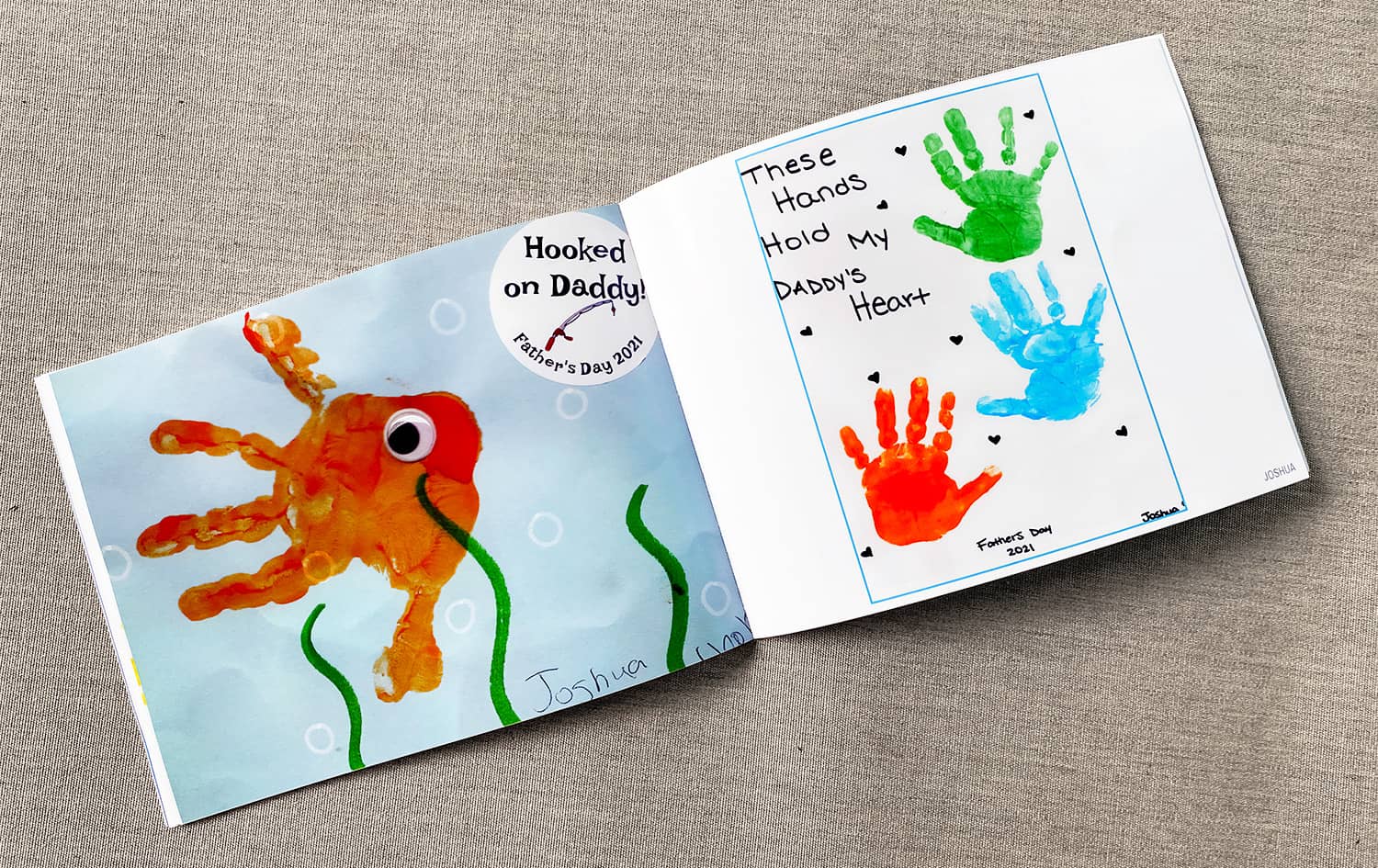 1. Artwork Photobook: A Gallery of Masterpieces
Bring your child's artwork to life in a stunning hard or softcover photobook. It's the perfect, personalized coffee table book you've been looking for. And with Mimeo Photos' extensive page limit (up to 120 pages for hardcover books!), you can showcase their creativity in a gallery-style format.
Scan or photograph each masterpiece, and then use Mimeo Photos' user-friendly macOS app, iOS app, or online builder to create a beautifully designed photobook. Organize the artwork chronologically or by theme, and include captions or descriptions to capture the essence of each piece. The result is a professionally printed book that immortalizes your child's artistic journey.
Pro tip: If your kid is a writer, include their poetry or short stories in their art-filled book.
2. Calendars: A Year of Artistic Inspiration
Transform your child's artwork into a customized photo calendar that brightens each month with their creativity. From January to December, mark off every day with a reminder of your kid's talent.
Select 12-24 of their most cherished pieces, and use Mimeo Photos to design a calendar that highlights their artistic creations. Every month, you'll be greeted by a new artistic masterpiece that brings joy and inspiration.
Pro tip: Add special dates, captions, or messages to make the calendar even more personal.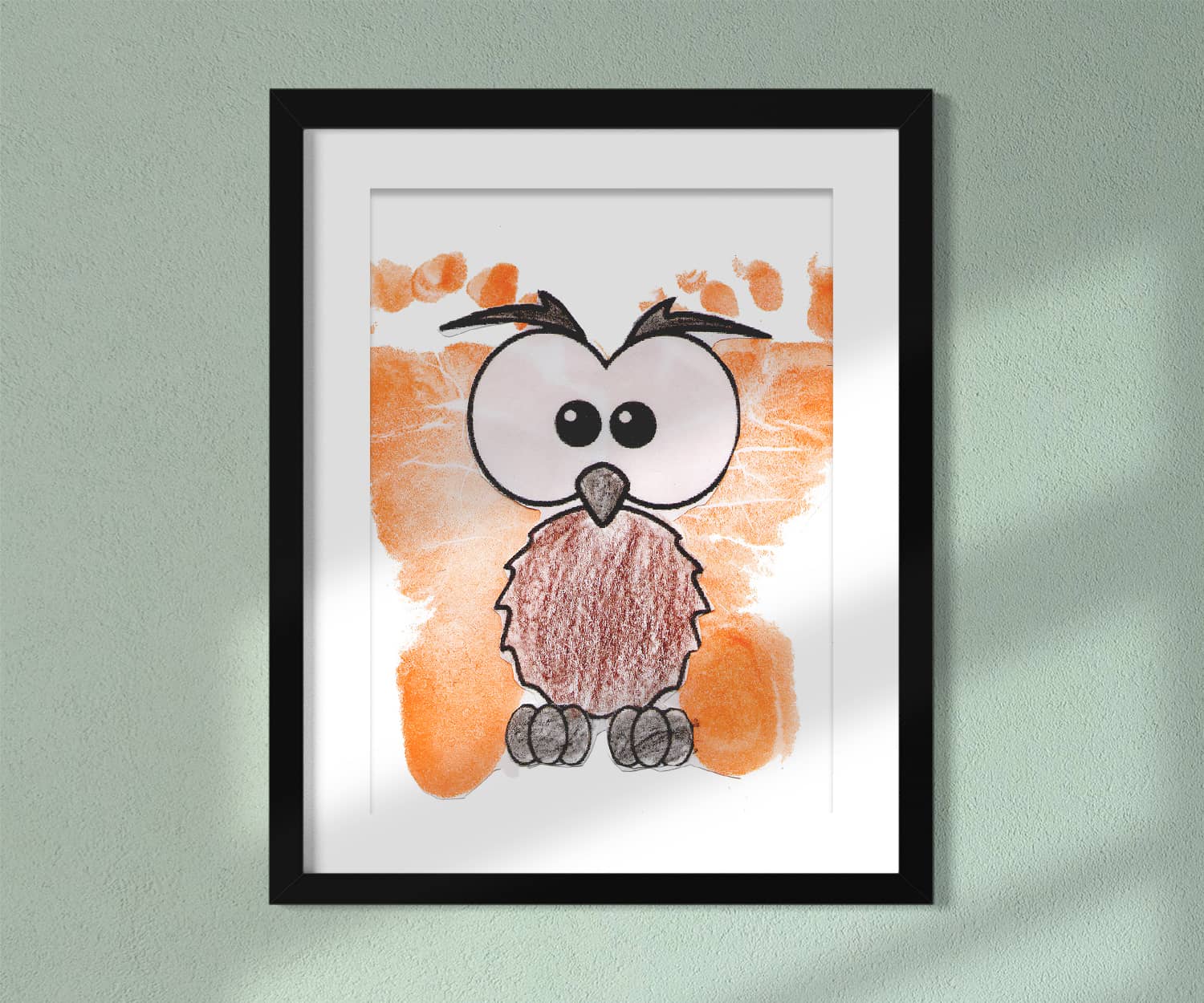 3. Wall Decor: Art That Makes a Statement
Who needs a Warhol print in their living room, when your child's art could be the stunning focal point of your home?
Mimeo Photos offers various options, including canvas prints, framed prints, and metal wall decor. Scan or photograph their artwork, and then choose the format that best suits your style. No matter which you choose, your chosen art piece will be printed with exceptional quality and attention to detail. Display their art proudly, and watch as their imagination transforms any space into a gallery.
Pro tip: Handprint art and finger paintings made by your little ones can become interesting abstract wall hangings for your home.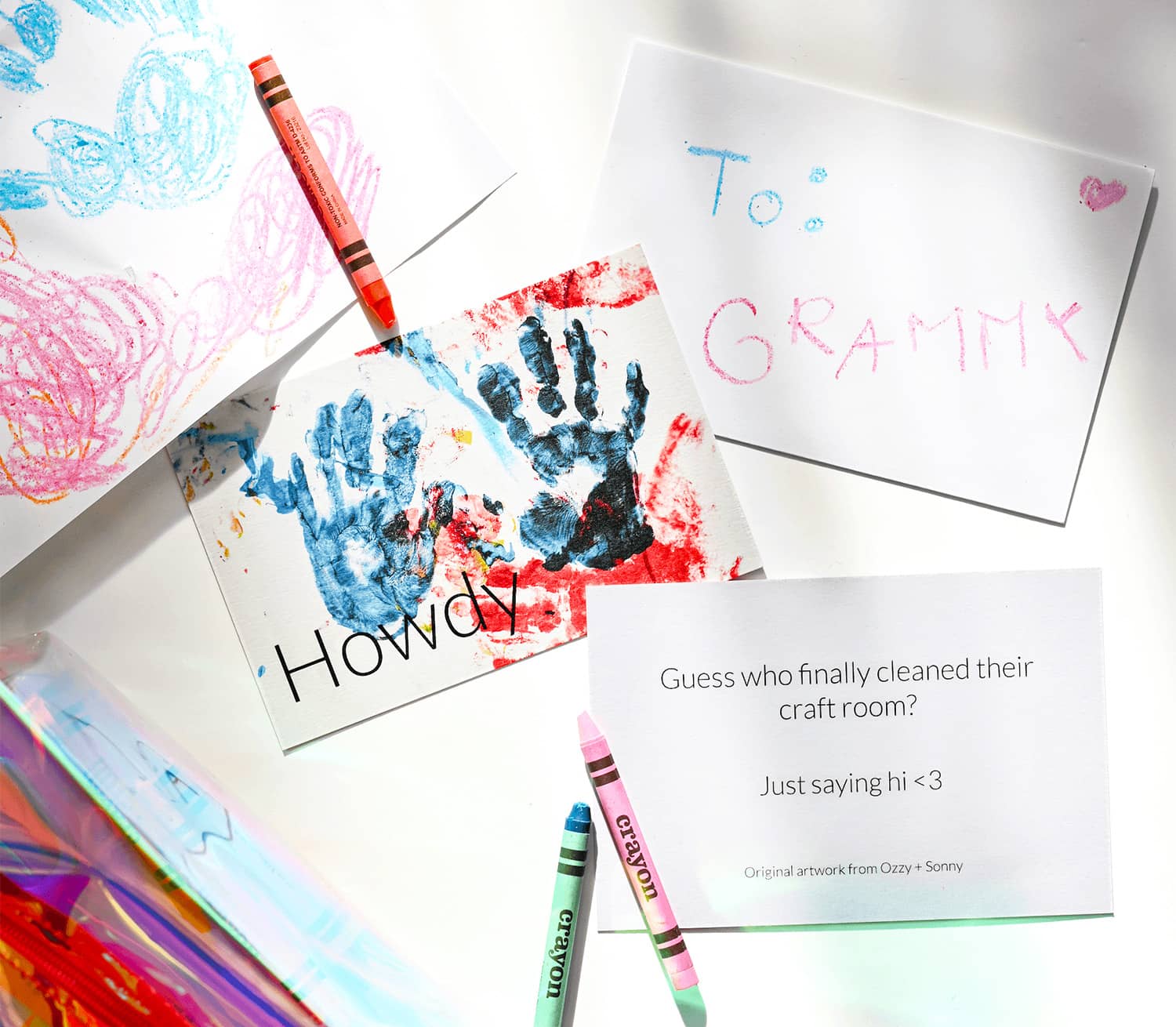 4. Customized Art Cards: Heartfelt Greetings for Every Occasion
Transform your child's art into personalized cards that will bring smiles to the faces of family and friends. Create custom cards for every occasion, including holiday cards, birthday cards, thank you cards, and more.
Start by selecting your child's artwork – whether it's a festive holiday drawing, a colorful birthday illustration, or a heartfelt thank you note. Scan or photograph the artwork and upload it to Mimeo Photos' card creation platform, choose a theme, add text, edit, and print!
Pro tip: Grandparents and far-away relatives and friends love receiving cards from, and made by, their littlest family members.
Turn Classroom Takehomes into Picture Perfect Memories
With Mimeo Photos, you have the power to transform your child's art into treasured gifts that captivate the hearts of the people you love. Whether it's a coffee table photobook, a personalized calendar, or striking wall decor, Mimeo Photos' high-quality printing services bring their creativity to life.
Embrace the opportunity to showcase their talent and create lasting memories. Visit Mimeo Photos today and discover how their exceptional printing services can turn your child's art into beautiful keepsakes that will be cherished for years to come.
Creating your first project?