There's a ton of planning that goes into your wedding day, but just because you said "I do" doesn't mean the work is over. One of the most important aspects of tying the knot is thanking those who helped make the day special. That's where these tips for wedding thank you cards will come in handy.
From knowing who to include on your thank you list to making the card as memorable as your special day, each of these tips is time-tested and ensures that you maintain appropriate etiquette.
Once you get these signs of appreciation sent out, kick back and enjoy the married life!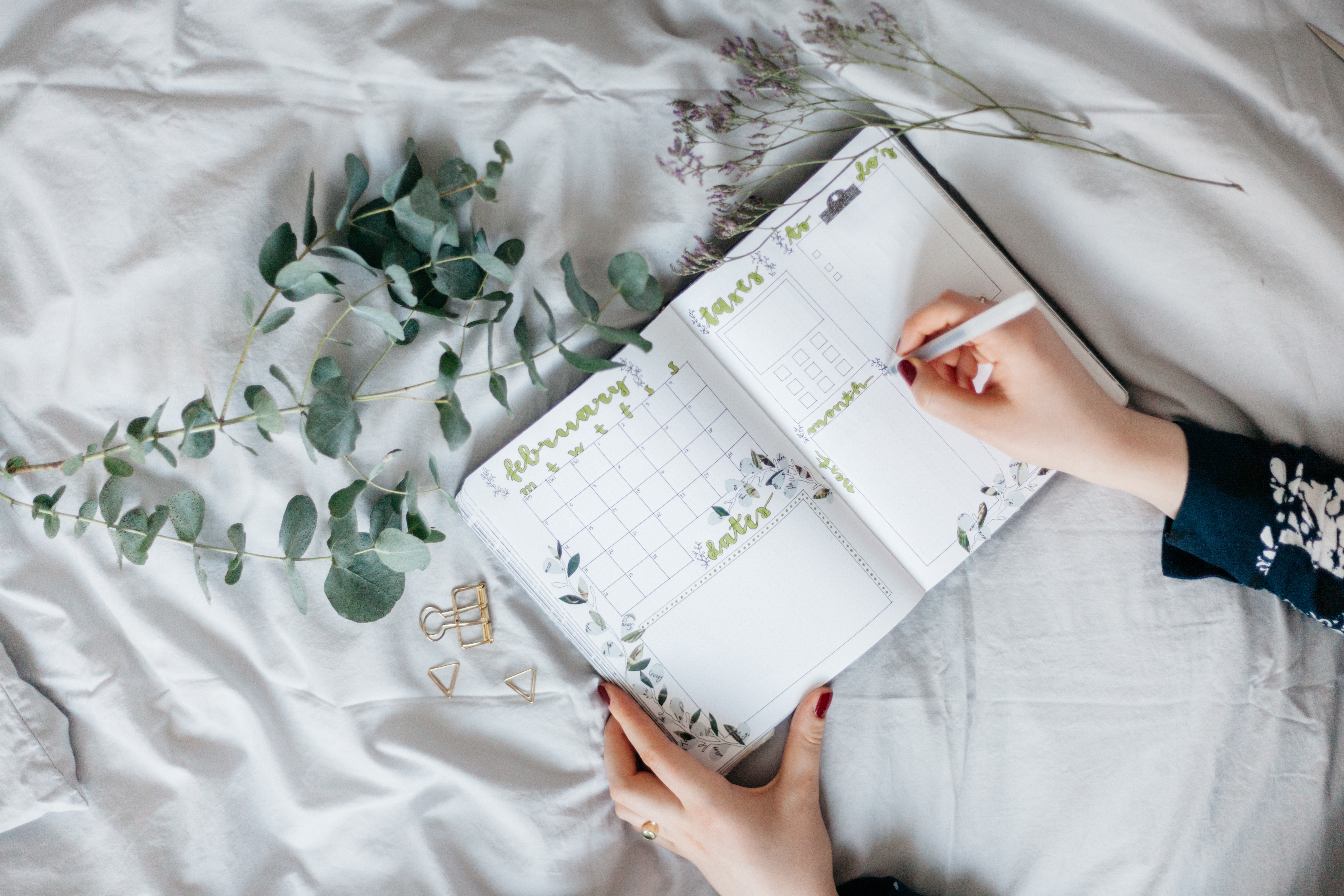 1. Start Your List Early
Creating the best wedding thank you cards starts long before your special day. In fact, it starts even before you choose which cards to send. One of the most stressful things you could do is wait until your nuptial ceremony has concluded to start making a list.
If you take the time to jot down everyone's name as you think of, you'll have a complete list by the time you start writing thank you notes. Yes, a great place to start is your guest list. However, those who are unable to make your big day may send a gift or card instead.
Make sure to add everyone along the way who does something to make your special day more special. Jot down each person and what you're thanking them for as the day approaches -- you'll have less work to do later.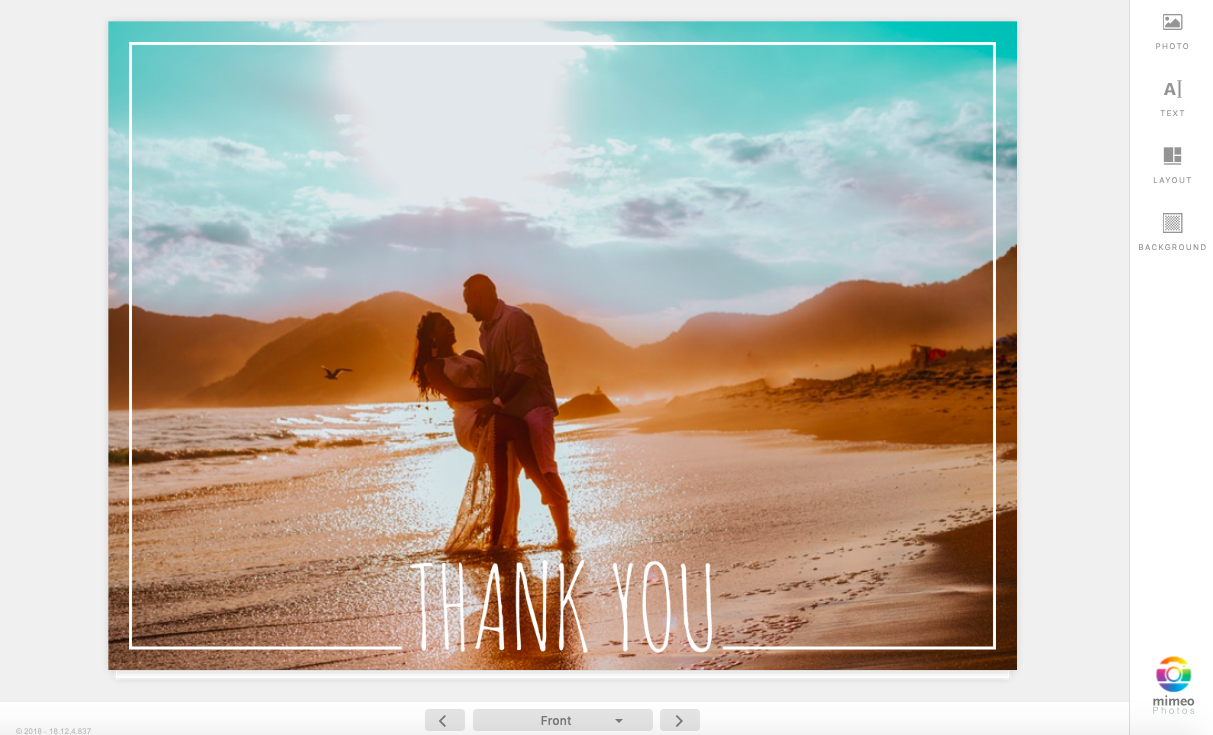 2. Who Gets a Wedding Thank You Card?
If your wedding thank you card experience is to be flawless, you need to include all the right people. The last thing you want when starting your new life is a friend who feels overlooked.
Do you only send thank you notes to attendees? What about gift givers?
Here's a quick guide to help:
Engagement party host and attendees
Bridal shower host and attendees
Anyone who sent a gift
Your groomsmen and bridesmaids
All wedding vendors
Parents of both spouses
Your officiants
Financial contributors
Anyone who helped (e.g. ran errands, little favors) during "wedding week"
You'll notice that there will be plenty of overlap, but just because someone falls into one category doesn't mean they fit in another. Maybe your high school friend couldn't get to the wedding, but making time for your shower shows she cares.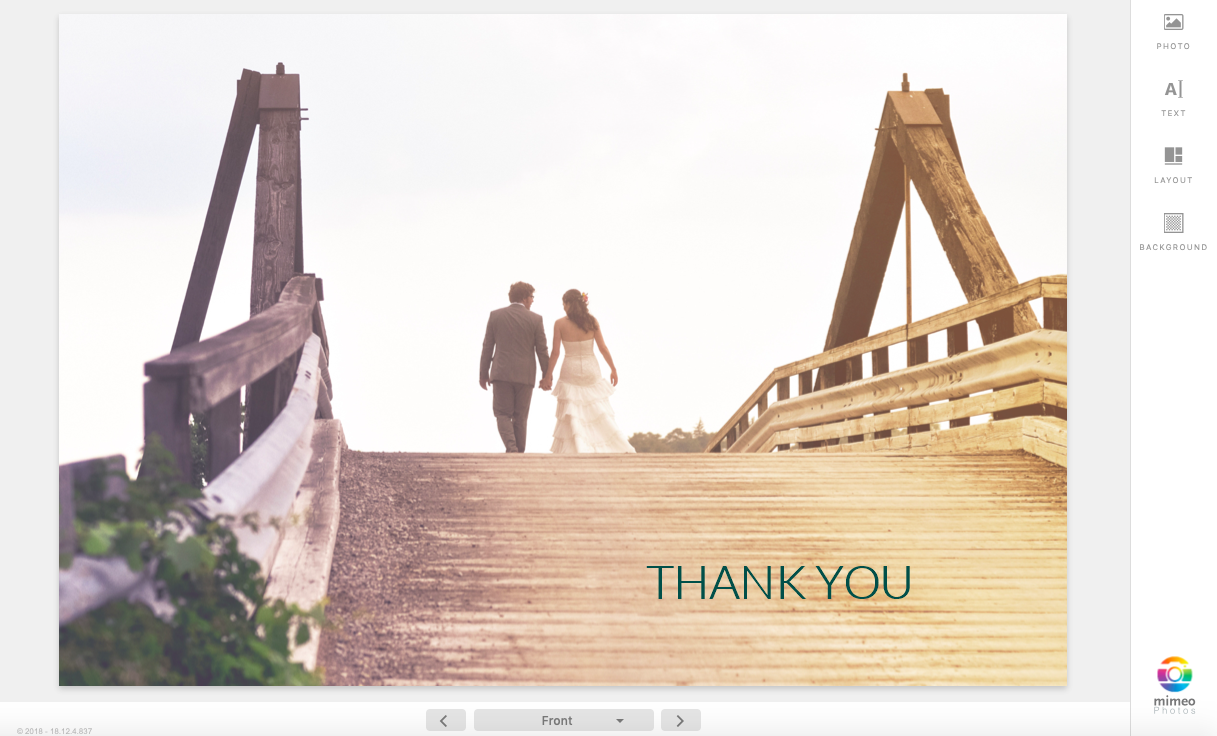 3. Purchase Wedding Thank You Cards In Advance
Starting your list of people to thank isn't the only thing you should get done early. While purchasing your cards in advance isn't technically "creating" the perfect wedding thank you card, it certainly is an important part of the process. After all, these things are supposed to go out quick.
You'll want the cards in your possession by the time your wedding has concluded. This means you can start writing and sending them out immediately following your big day. Fortunately, there are plenty of do-it-yourself design options and card printing services out there that can get these to you quickly.
You'll have to wait to order your cards if you'd like to use a photo from your wedding reception on the card. However, your engagement photos make a beautiful face to thank you cards for your bridal shower along with any gifts you receive in advance.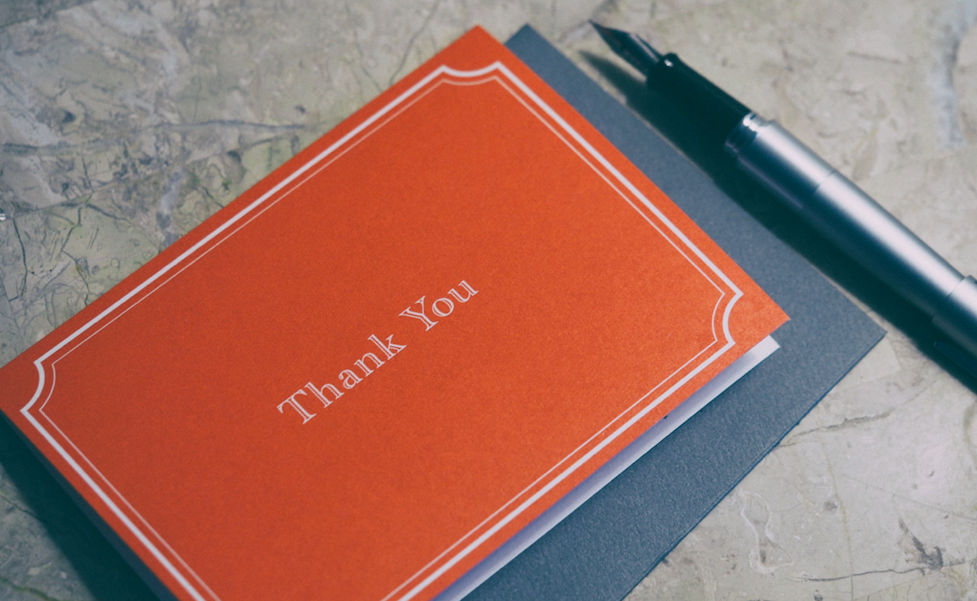 4. Only Use Top-Quality Materials
You could go the true DIY route and hand cut paper or print out cards at home. However, your guests have taken time aside to celebrate this next phase in your life. Premium quality materials are one way to express your gratitude for such a momentous occasion.
Find a supplier with a trusted reputation of high-quality products. Mimeo Photos, for instance, was the supplier for Apple's printed photo projects for a decade. This means you can still get top-notch, Apple-quality thank you cards even though Apple stopped offering their own service.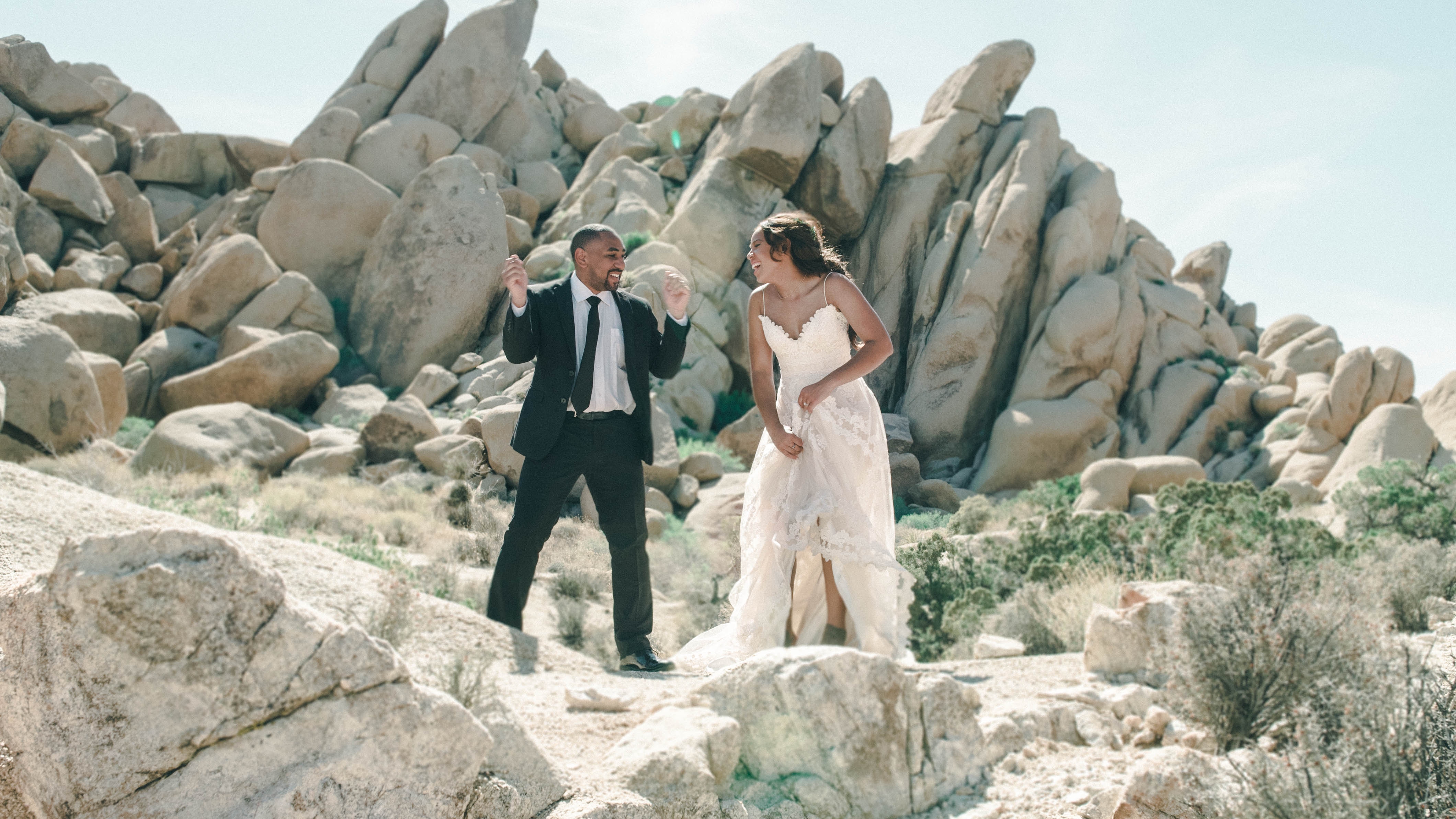 5. Pick Out Your Favorite Photo or Photos
You could go grab some generic wedding thank you cards off the shelf at a major retailer, but doing so makes it less personal. Instead, find the perfect photo that sums up your relationship and use it for your card. This will ensure your friends and family feel the same appreciation upon reading your card as you did while writing it.
While engagement photos or your favorite image as a couple are always top picks, you could also include a wedding image. Of course, this flies in the face of Wedding Thank You Card Tip 3 -- buying your cards early -- but if you're quick about ordering the stationary following your special day, you will still have time to get the cards out within the timeframe of proper etiquette.
If it's impossible for you to decide on a single picture then don't limit yourself. Create a layout featuring multiple photos. If you're sending out a folded card place an additional image on the inside.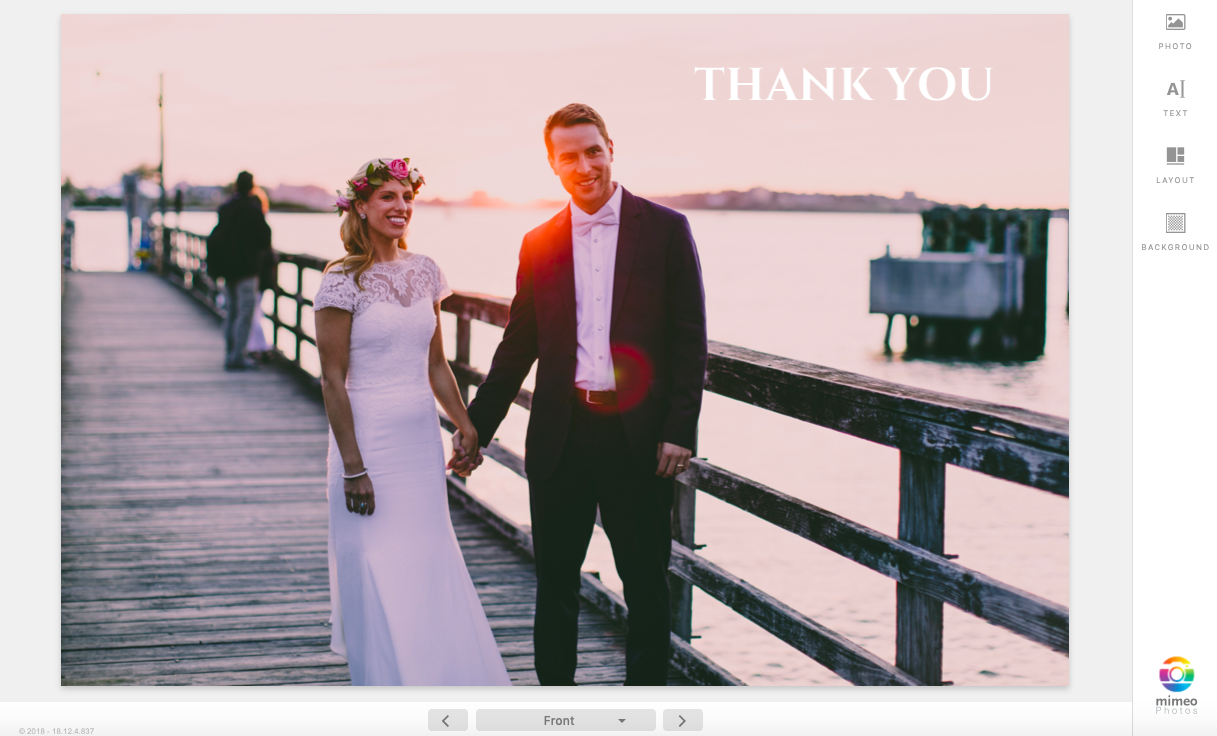 6. Create Custom Wedding Thank You Cards
Once you've found that perfect photo, what's your next step? After all, sending a picture along with every wedding thank you card doesn't sound very efficient.
Fortunately, you have the option of making this photo the card itself. With a free app, like Mimeo Photos, you can fully customize your thank you notes right from your Mac.
This means the front of your card can be one of your happiest memories, and the inside can contain a custom message that makes it completely unique.
Does a certain quote embody your love for one another? Is there an inside joke that only your family and friends will understand? Include it.
Customizable wedding thank you cards mean your special day will truly be one of a kind.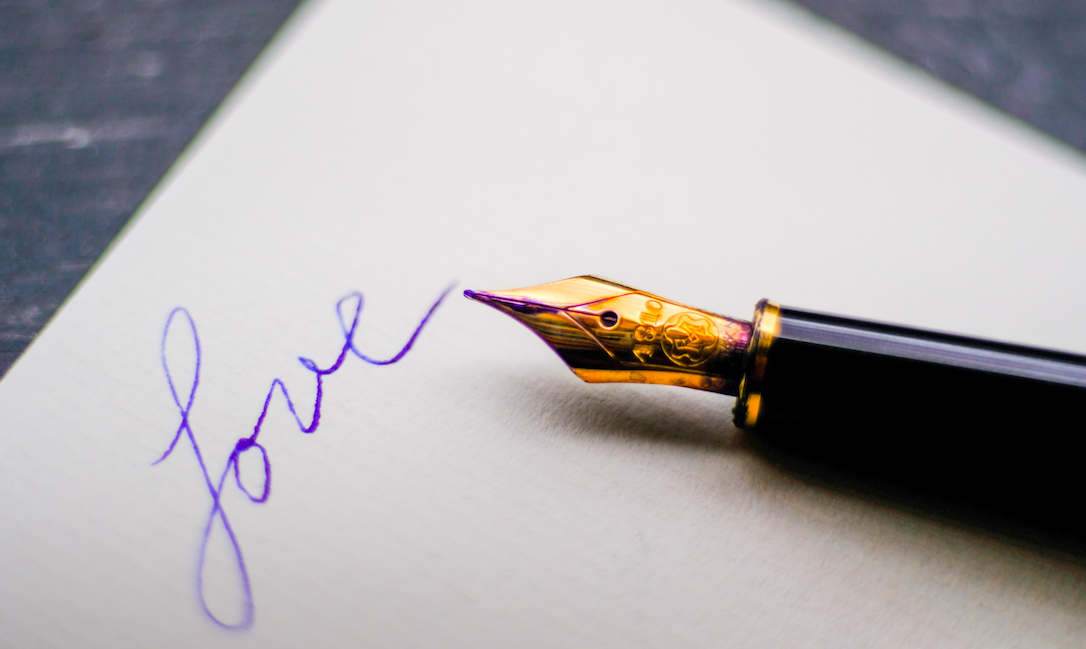 7. Don't Cheap Out on the Pen
The material for your wedding thank you notes is top-notch, and the image you chose makes it really stand out. At this point, why would you use an ink pen that makes your personalized messages look dull and drab?
Cheap pens can leave blobs of ink and even smears across your cards. Fortunately, it doesn't cost much to splurge on a good pen. Fountain pens will be your best friend when writing wedding thank you notes, and the top-quality options from Parker, Lamy, or Cross are all under $20.
You don't have to spend this much on a good fountain pen, but as a one-time cost, the quality is easily worth the expenditure.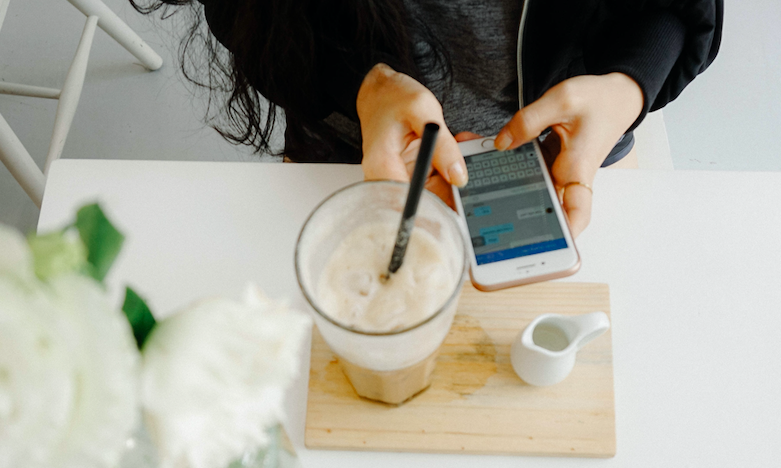 8. Get Rid of All Distractions
Of all the wedding thank you card tips mentioned thus far, avoiding distractions might just be the most important. Writing these cards isn't something you do while binging a marathon of Bridezillas.
Turn off your phone, get away from the laptop, and find a quiet place to write. Your commitment to a thoughtful message needs to show through your words.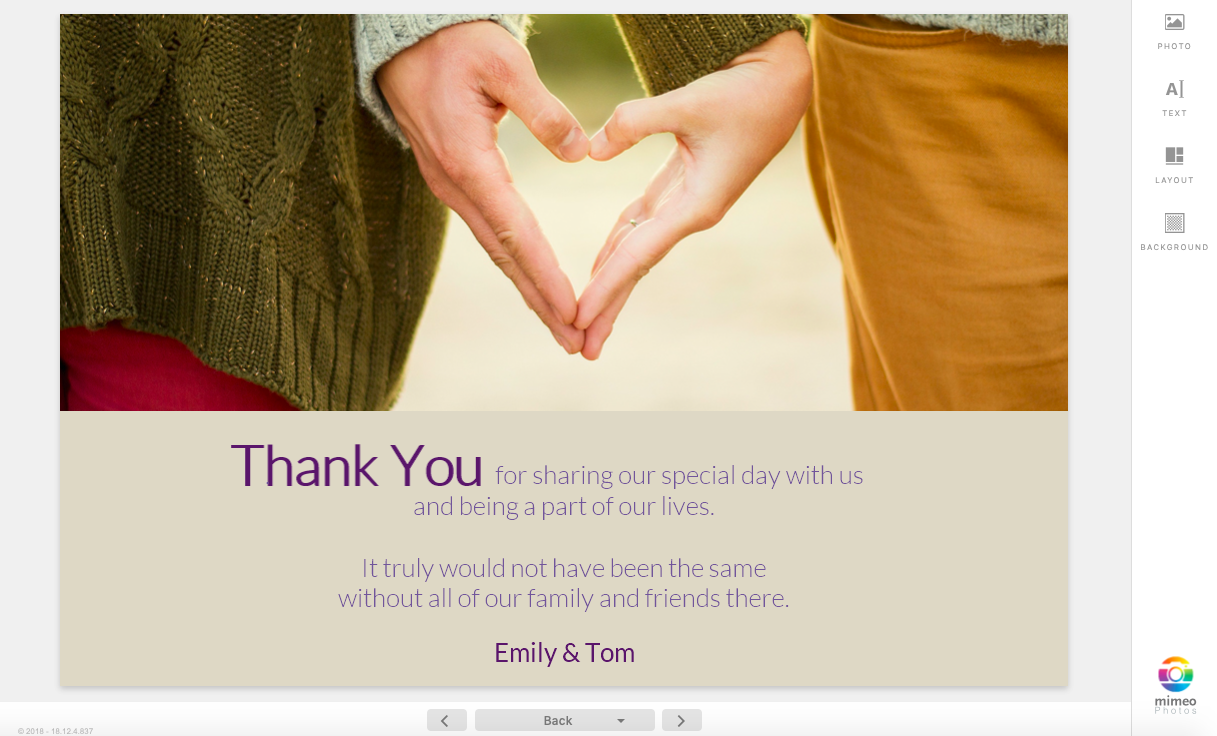 9. Maintain Appropriate Length
There's no need to write an essay in your wedding thank you cards. Of course, you don't want to come off as terse either. Four to five personalized sentences showing real appreciation is appropriate.
This is enough to connect on a real level and express gratitude for whatever the recipient did to make your day special.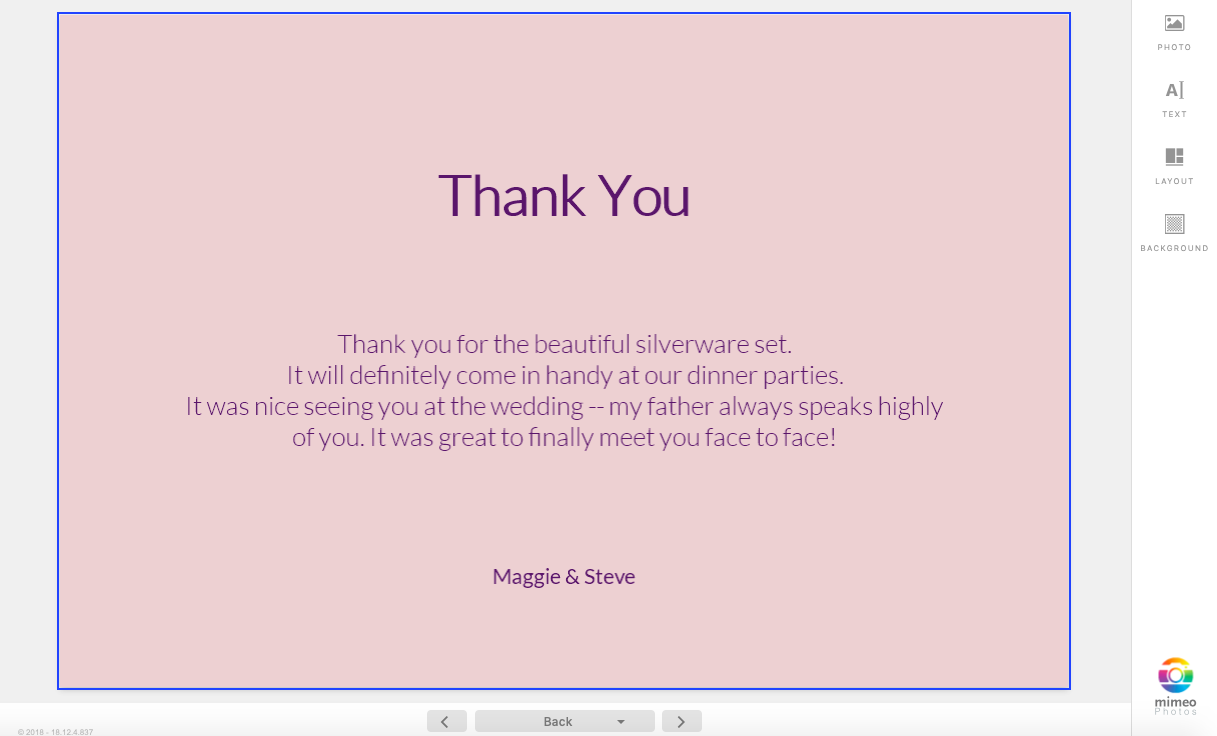 10. Respond to Strangers Appropriately
There are going to be people on your wedding thank you card list that you don't know well. Did your mom insist her childhood friend be in attendance? How about your dad's boss?
Whatever the case, you still need to send a thank you note. Thank them and directly mention your mutual friend or acquaintance. Here's an example:
Dear Mr. Smith:
Thank you for the beautiful silverware set. It will definitely come in handy at our dinner parties. It was nice seeing you at the wedding -- my father always speaks highly of you. It was great to finally meet you face to face!
Sincerely,
Maggie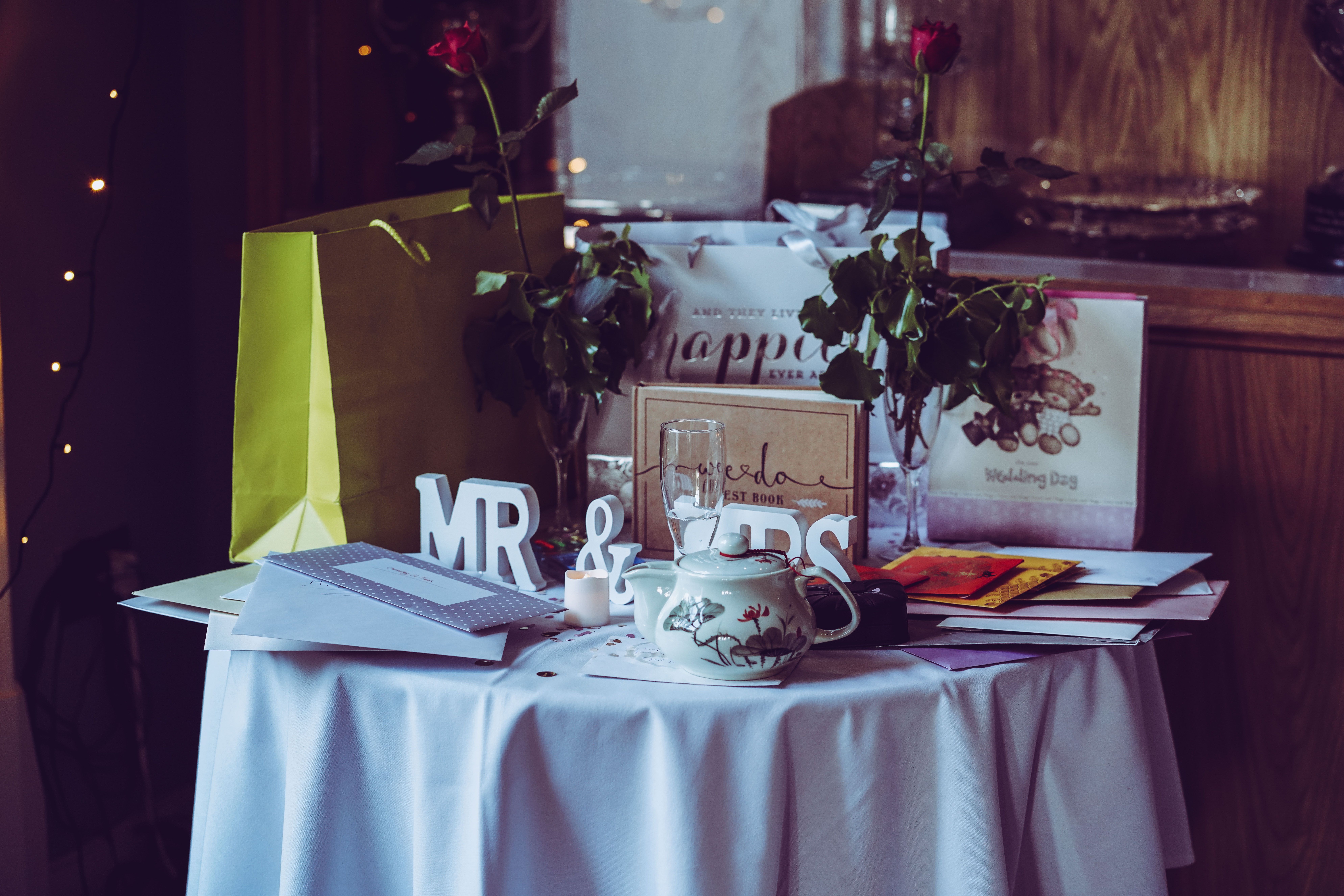 11. Don't Mention Cash Amounts
We all adore our loved ones who send cash rather than something off a registry. One of the worst things you can do after writing an otherwise perfect wedding thank you note, however, is mentioning how much money they gave.
It may sound strange, but it's a definite etiquette "no-no." Just let them know how much you appreciate the gift and move on. No need for specifics!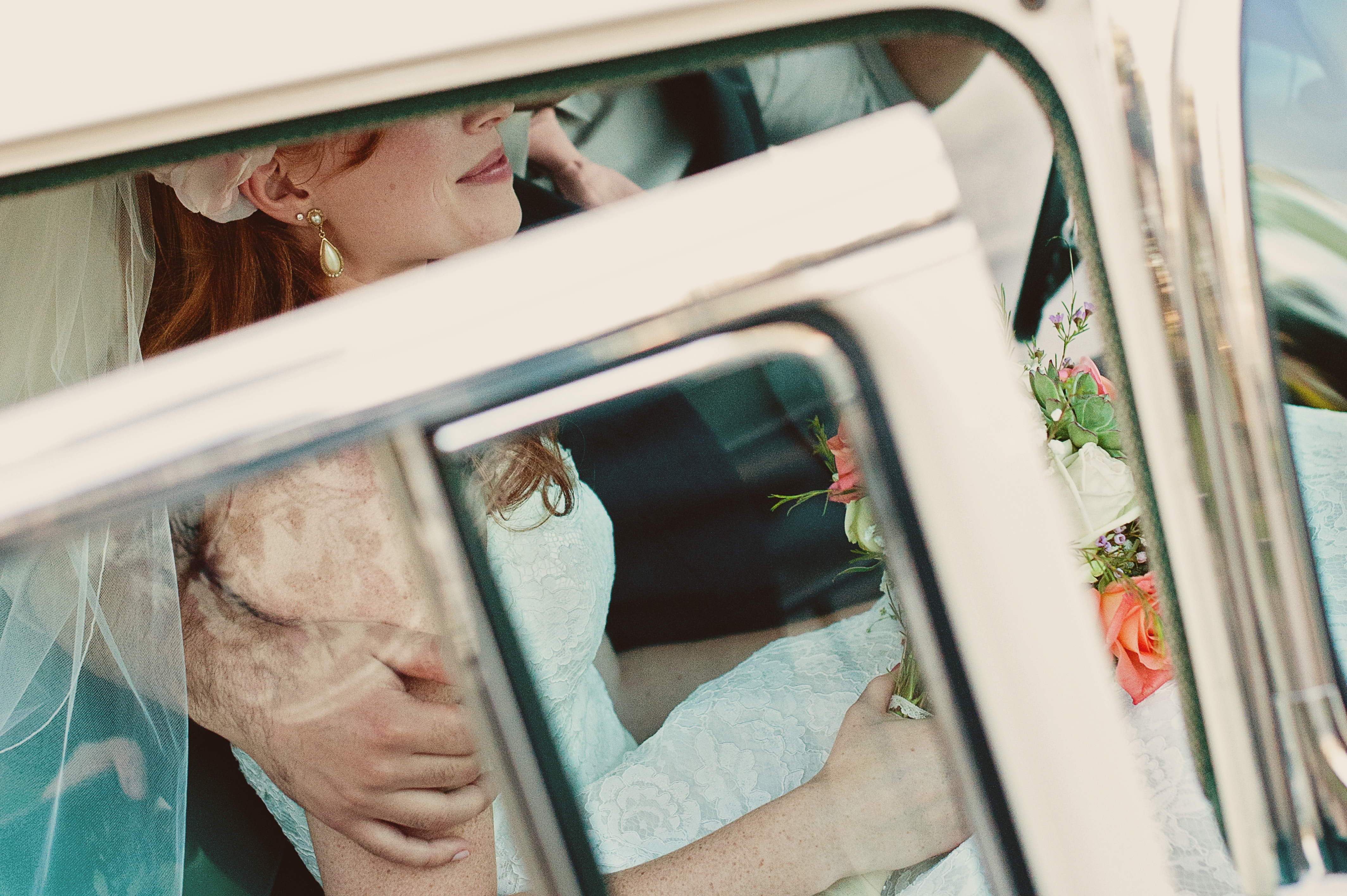 12. Make Wedding Thank You Notes Timely
If you really want to take a beautiful wedding thank you card do not procrastinate on sending it. Of course, no one wants to make this mistake. This is why you need to send out your thank you notes in a timely fashion.
Some etiquette guides suggest sending the cards within a year of your wedding date. We're not really sure where this number came from, but it seems completely inexcusable.
Ideally, your thank you cards should be sent out within two weeks. Fortunately, appropriate etiquette guides say you've got three months before things start getting uncomfortable.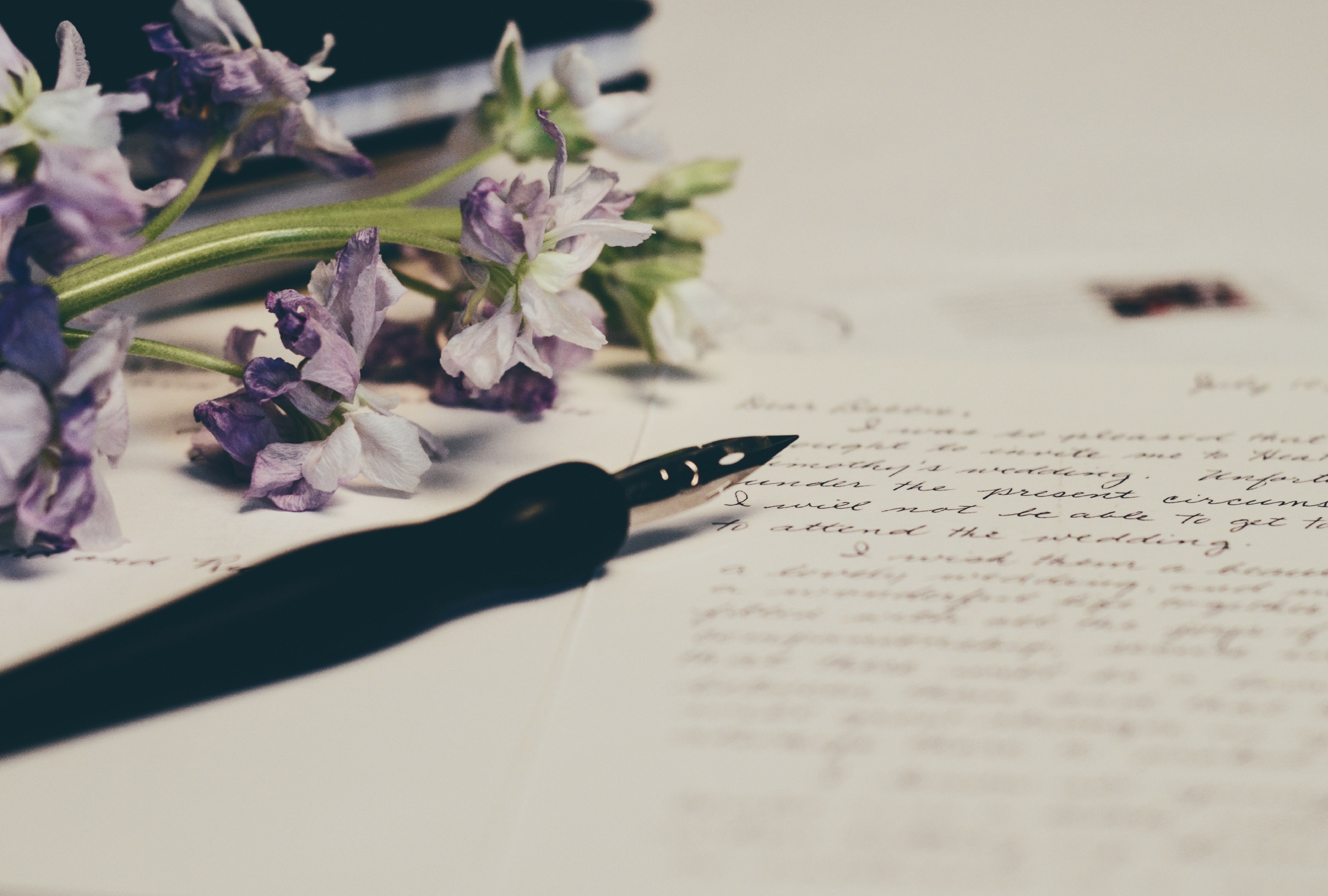 13. Go Easy on Yourself
Most people like knocking things out in one sitting. If there's one wedding thank you card tip we can't stress enough, though, it's to avoid doing this.
If you try to write each of these notes during one session, your hands will cramp, it'll start to feel tedious and the quality will simply suffer. Sit down with your new or soon-to-be spouse and devote 10-20 minutes here and there until they're all finished up.
Revisit These Wedding Thank You Card Tips
Whether you're in the initial planning stages of your nuptials or you're racking your post-wedding brain trying to get it right, make sure you bookmark or print out these wedding thank you card tips. This handy little guide is all you need to get it right!
And once you've dropped the last stamped envelope into the mailbox, rest soundly knowing your friends and family will appreciate their own little piece of your most important day.
Creating your first project?