Halloween is one of the best holidays of the year to explore your creative side and create and capture fun memories. If you are into creating elaborate costumes for Halloween, you'll want to take photos of those costumes so you don't forget about your work in years to come.
One of the best ways to keep those costume memories is by creating photo projects that include them. Photo-based creations allow you to display photos of costumes in a way that is fun and decorative so that you can revisit your Halloween memories again and again, even after the holiday is over.
Here are 3 Halloween photo projects that will help you capture your costume memories.
Costume Photo Montage
Do you take a photo of your costume or your children's costumes each year? Keep all of those photo files, then use them to create a photo montage or collage that includes all of the images. Order the images chronologically so you can see how everyone changes as they age, or organize photos by theme.
A photo montage can be hung on the wall, like a calendar, as a regular reminder of the fun of Halloween, and you can create and print new photo collages year after year.
Choose design software that will allow you to customize the photo montage to appear Halloween-themed. Use festive colors (like orange and black) choose spooky fonts that look like a horror movie, and edit your photos with filters and frames.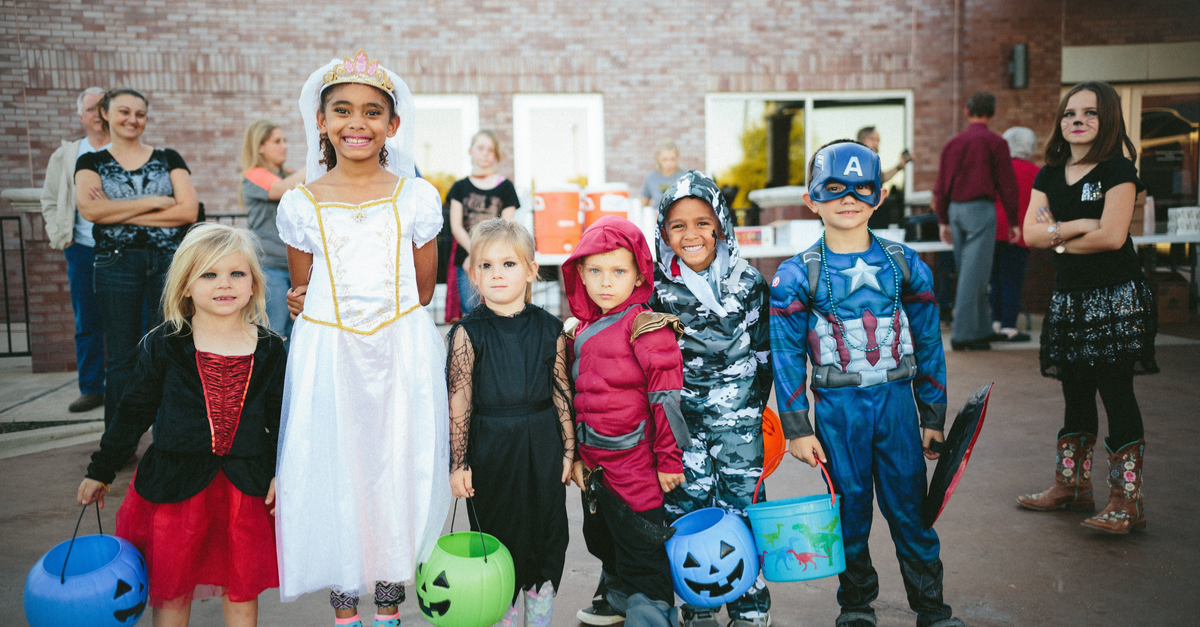 Halloween Party Invitation
Halloween is a popular time to have large parties or haunted houses. If you're hosting a Halloween event this year, you can create the invitation for that event by using photos of Halloween costumes from years past.
Simply gather the photos and insert them into an invitation that has a pre-built theme or layout and have them printed. Alternatively, choose your favorite Halloween photo ever taken, or the photo that was taken last year, and use it as the front of the invite. The Halloween party details can be written on the back or inside if it's a folded card.
Halloween costume photos are great to use in invitations because they remind people to dress up and give them creative inspiration for their own costumes to wear to an event. Don't forget to incorporate text on the invite, including the event details and what the party entails, so people feel excited to attend!
Photo Booth Backdrop
At a Halloween party, you may want to have a place where people can take photos of themselves. Set up a curtain that is decorated with bats, blood, ghosts, spider webs, and other spooky objects. Then, give guests fun props they can hold, like fake eyeballs, a plastic hatchet, and Dracula teeth.
Have you guests snap photos of themselves via a camera with a timer (or a camera with a remote), then gather all of the photos together and print them in a photobook. You can send a copy to each guest that was there or keep it on your coffee table for everyone to browse through (and laugh).
Dressing up for Halloween is a beloved tradition, and you may put a lot of thought, time, and effort into creating a costume each year. Don't just scrap the costume when the holiday is over and forget about your work. Instead, take a photo of it and use that photo in a photo project. Halloween costume photo projects are a great way to keep
Creating your first project?